Welcome to Leopard's class page.
Teacher: Miss Panting Learning Support Assistant: Mrs Tookey and Miss Quinton Foster
Student Teacher: Mrs Williams
Remember to log in to the Marvellous Me app to receive updates, pictures and news about your child and Leopard Class.
This is our curriculum overview for the Autumn Term.
Working as a team - we worked together to make a healthy snack.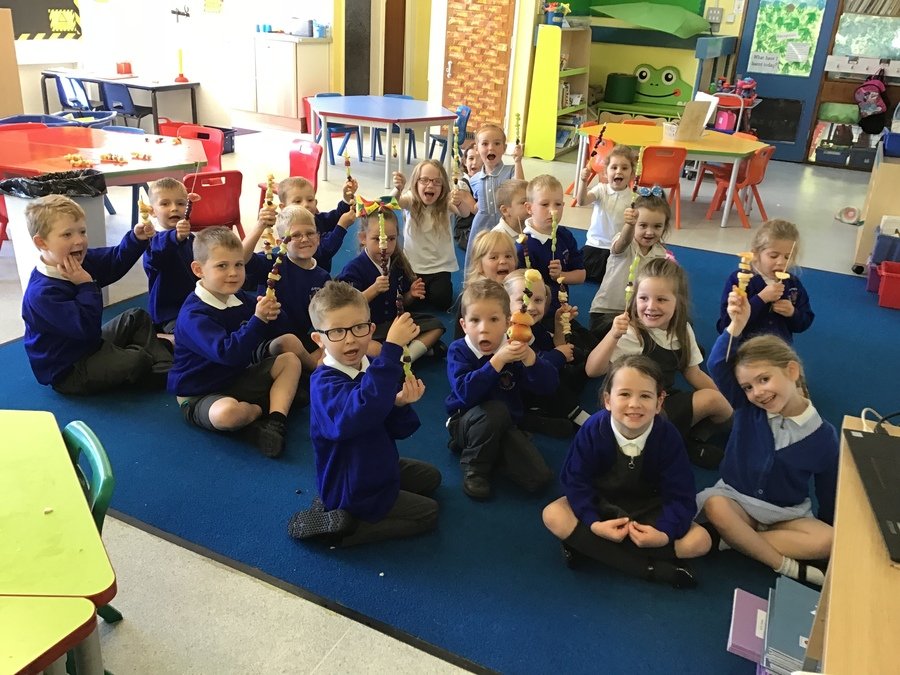 In PSHE, we have been learning about teamwork, the importance of listening to each other and sharing. We made fruit kebabs. Each group were given a small number of knives, 1 chopping board and some fruit. They then had to decide between them on how they would share the jobs fairly, how to build the kebabs, and who liked which fruits. This was tricky at first, but once the children realised they had the most success in a team they were amazing! (The kebabs were a tasty snack too!)
Over the course of Year 1 we will be working on a range of key skills. Below are curriculum expectations of the core subjects. These expectations underpin what the children are learning in the classroom on a day to day basis.